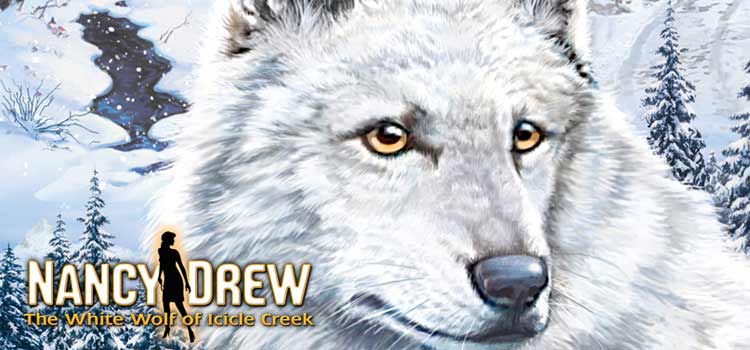 Nancy Drew®: The White Wolf of Icicle Creek is a first-person perspective, point-and-click adventure game. The player is Nancy Drew and has to solve a mystery. Explore rich environments for clues, interrogate suspects, and solve puzzles and mini-games.
Mournful howls and thunderous explosions roll across the frozen Canadian mountains surrounding the Icicle Creek Lodge. Former guests say that the resort is jinxed, but the staff blames a mysterious wolf. Is the wild animal connected to a lurking saboteur, or is the wolf warning the residents of bigger danger? It's up to you, as Nancy Drew, to uncover the secrets before someone leaves you out in the cold!
Follow a trail to hidden secrets and sabotage! Dare to Play!
The Game Includes:
Play as Nancy Drew and do double duty as a housekeeper and detective
Cook up savory meals
Ride across the snow in a snowmobile
Take aim in snowball fights and explore in snowshoes
Play Junior or Senior detective level and erase mistakes without starting over
Minimum System Requirements:
OS: Window XP/Vista
Processor: 1 GHz or greater Pentium or equivalent class CPU
Memory: 128 MB of RAM
Graphics: 32 MB DirectX 9.0 compatible video card
DirectX: 9.0
Hard Drive: 1 GB or more of hard drive space
Sound: 16 bit DirectX compatible sound card